A boozy brine - or marinade - for summer salmon. If you notice, we have a recurring theme. Whiskey. We like whiskey.

Put salt, pepper, brown sugar, and whiskey in a bag with your salmon and let it sit in your fridge overnight. Take it out, put it on a cedar plank, and set it off to the side of your smoker. Set it sit there for about 15 minutes and put your favorite finishing salt on top. Give it another 5-7 minutes, and remove. Show off, and eat.
1/2 cup of whiskey
1/4 cup of brown sugar
1 tbsp kosher salt
1 tsp ground pepper
1 lb of your choice of salmon (skinless portions or a skin-on filet)
some kind of ziplock bag
a fridge
a barbecue wouldn't hurt but you can do it in an oven
coal and soaked wood chips (I recommend alder, but hey, experiment!)
A soaked cedar plank
Some kind of finishing salt. I prefer using spruce tip sea salt.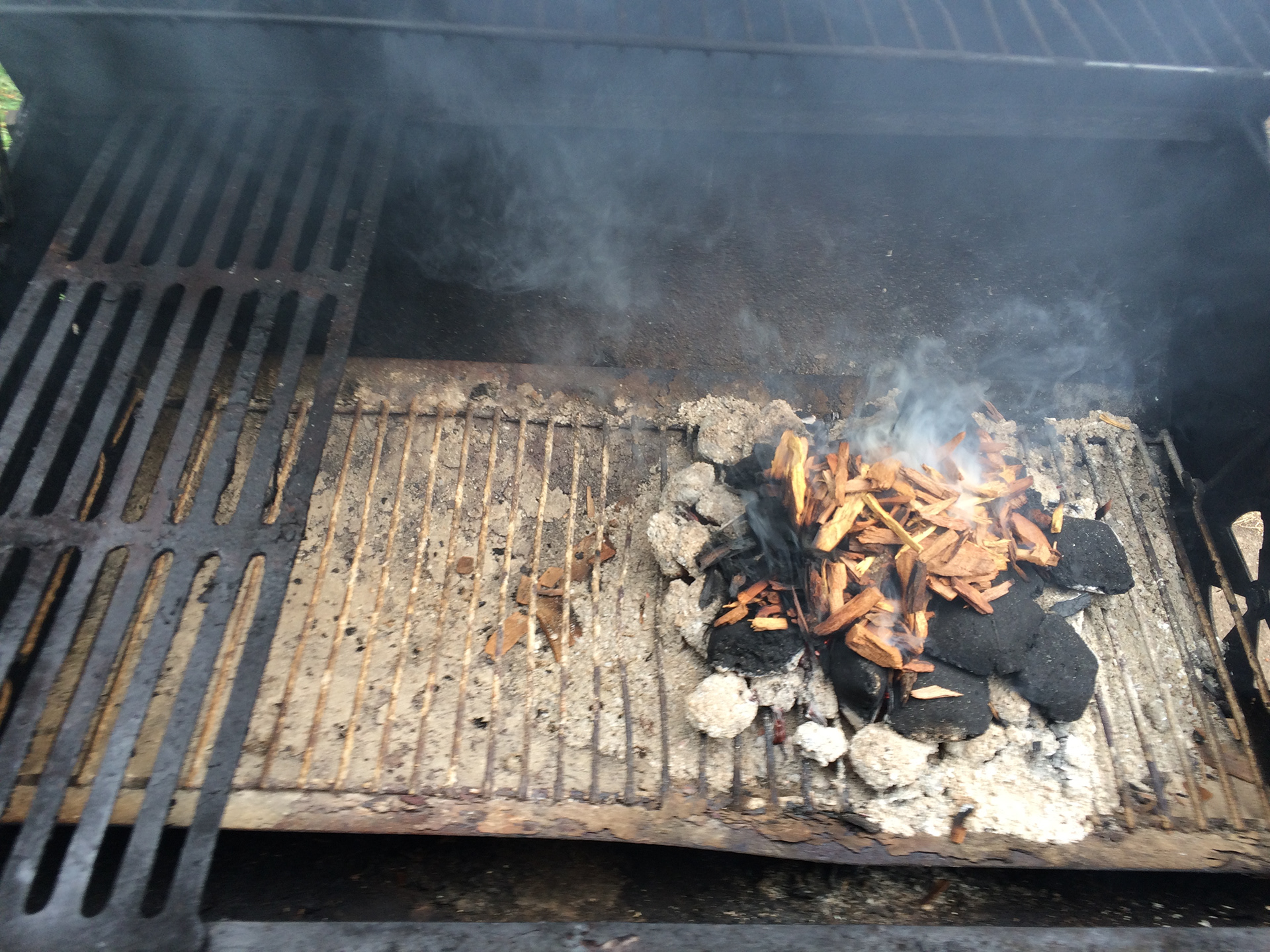 Put the whiskey, brown sugar, kosher salt, and pepper in the ziplock bag. Then put the salmon in. Let it sit overnight. Or for two nights. Or three. The longer, the better.
If you have 2 lbs of salmon, use 1 1/2 to twice as many brine ingredients.
When you're ready to cook it, light your fire. layer some dry wood on top of the coals and light 'em up. start plonking saturated wood chips on top of all that, and when the barbecue hits about 250 to 300 degrees, put your salmon on the cedar plank, and then as far form the heat source as possible.
Give it about 20 minutes per inch of the filet (measured at the thickest part) - I know, it's usually "15 minutes an inch" but we're using smoke and lower temperatures - and after say, 30 minutes, take a big breath, open it up, and sprinkle some of your finishing salt on it.
Let it sit for another 10 minutes. if you're not satisfied with the color or it looks under-cooked, move it closer to the heat source.
So Those 10, maybe 12 minutes, have passed by, right? Take the whole plank off the barbecue (or smoker) and serve straight from there.