A little backstory...
So I went to visit my parents, where my best friend lives. Also, it was Mother's Day.
Scooter is 60 pounds of love and fluff and scruff. He's also incredibly playful and loving. My dad brought him home when I was still living there, I remember the day.
Almost two years to the day after Pickle crossed the Rainbow Bridge, my dad, who swore he wouldn't get another dog, walked into the nearby Village on a sunny September Sunday. He called shortly after he left and said "tell mom to bring the checkbook." I knew what was happening. But that rescue only had small pups!
So about a half an hour later, my dad comes home with a 15 lb scruffy little puppy. The pink on his paws told me he was no more than 10 weeks old, and I asked my dad how big he'd get. Dad said "oh, about 35 pounds." To which I said nope, 60 pounds easy. Currently...about 57.
So Donald, as he was then known and improperly named, saw me, and immediately went into puppy mode. He stretched out all the way on the grass and crawled towards me. From that moment on, he was officially Scooter. Scooter is basically my dog, but Because we 
live in an apartment
, my buddy lives with my parents.
My dad and I brought Scooter on a couple of hikes. He would always get nervous in the car, and would often lay down in the shade like a bum, even though he's in great shape. But today I learned that Scootiepants is ready for adventures. How?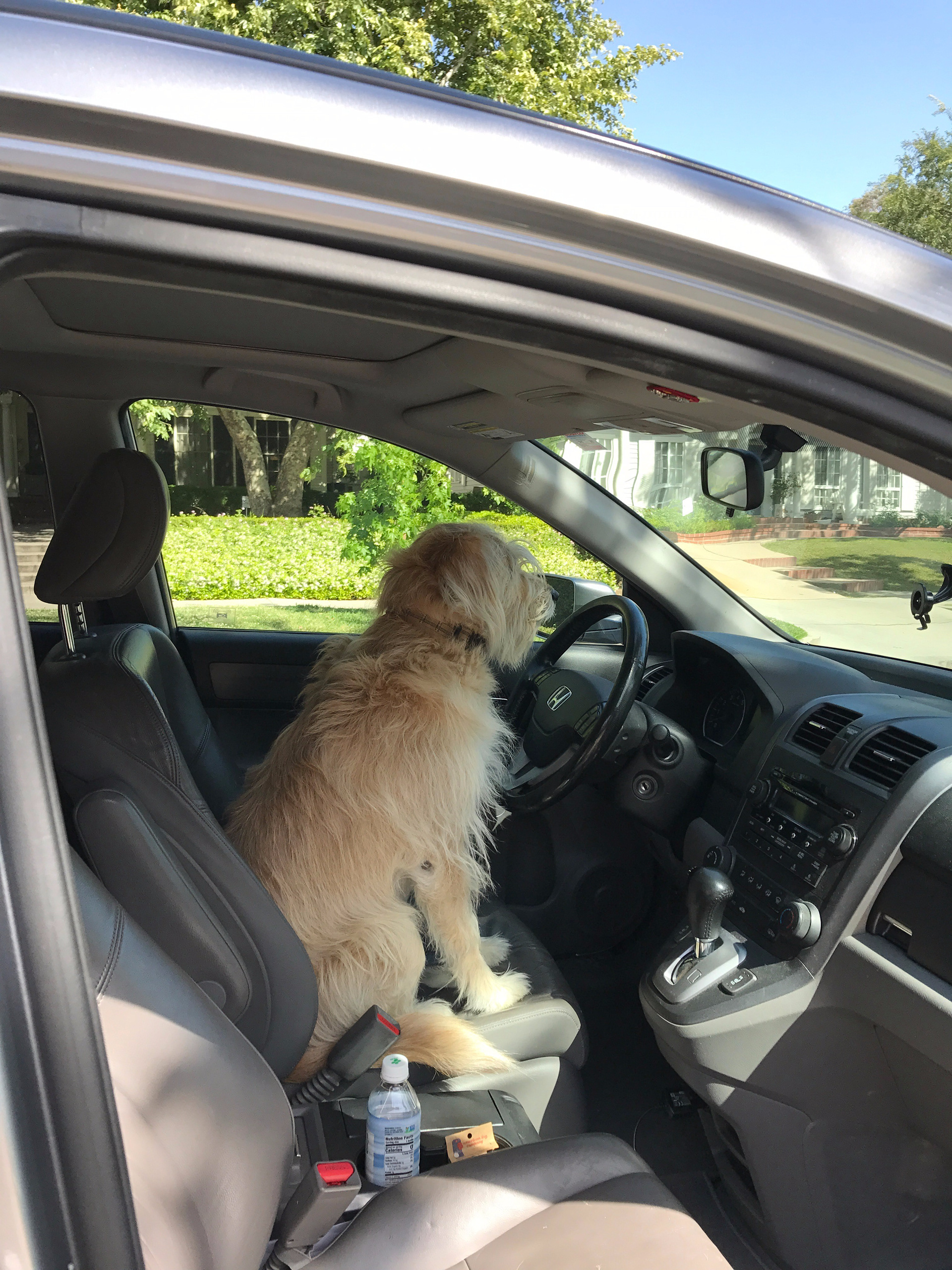 He's Learned How to Drive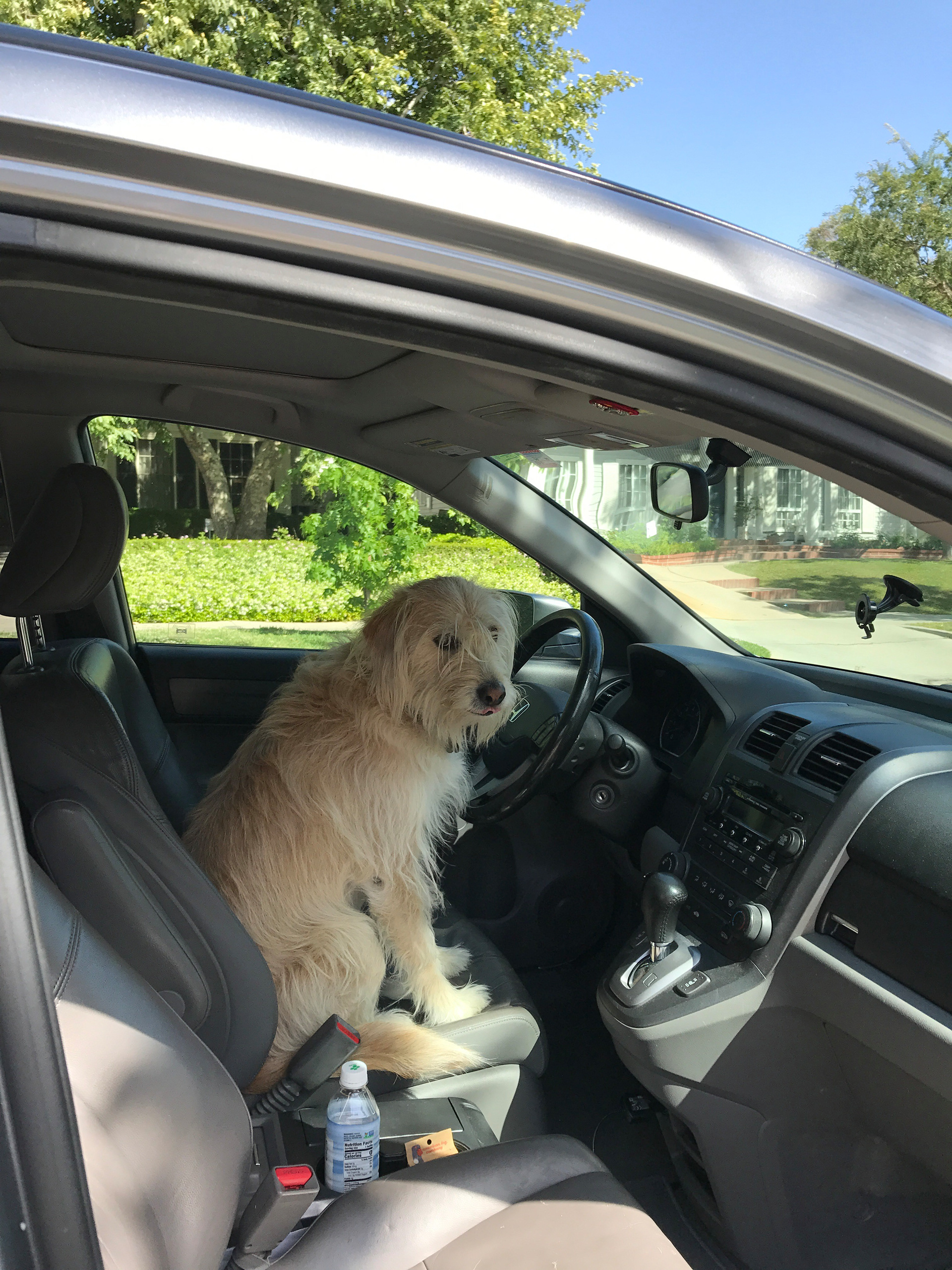 He waits for you to get in the car
"Get in, loser,we're going shopping."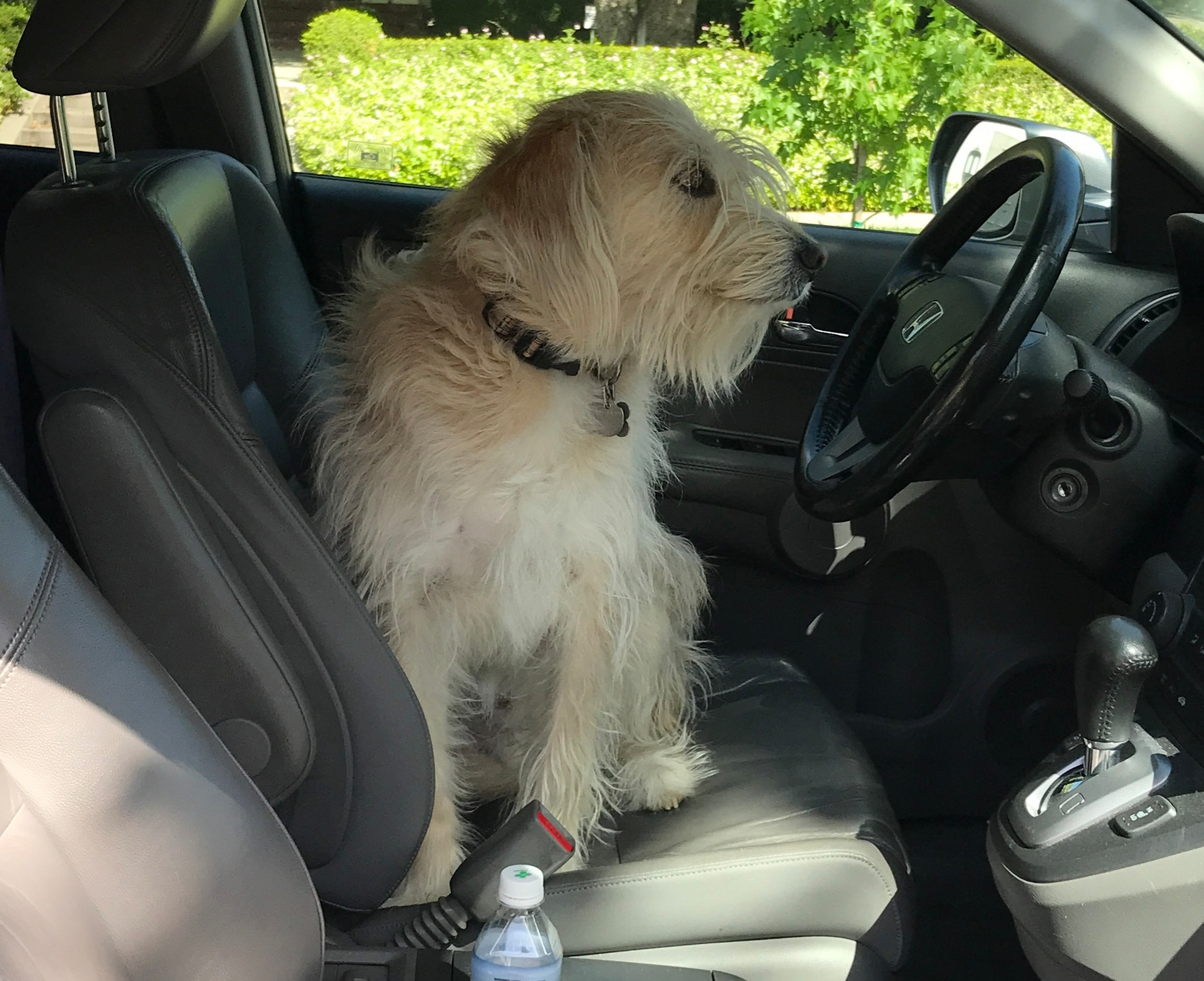 He doesn't want me to go home without him anymore
His antics make me laugh like a Mel Brooks movie
As I was leaving, Scooter followed me out of the house. I'm selling my car (inquire within!) and my dad went to take pictures of it. As soon as my dad opened the passenger door, Scooter ran in and sat there.
Clearly, he did not want me to leave, as he last saw me...a week ago.
His eagerness to get in a car, his stubborn refusal to get out of it (I wish I had it on video), and his loving demeanor mean this dog is ready to go to Mammoth Lakes for a weekend.

Here is a short list of pet-friendly places to stay when you and your S.O. head up to the eastern Sierra Nevada mountains for a weekend - or longer!
Make sure you bring all the supplies you need for your buddy and keep him on a leash at all times and pay attention to all posted rules and regulations. And don't forget your poop bags.