Steak, eggs, and potatoes. Basically this is *the* american breakfast. And it's so simple. Normally it's on a grill pan, with eggs in another pan, and potatoes in...another pan. Here, we did it a little differently.
Start with your potatoes. Use olive oil or butter - man up and use butter - and hit them with some salt, pepper, and herbs. Wrap them in foil and stick them into the fire. No, not that much, just like, in it.
Put a little aloe on your hands and then just put your salt or pepper or...both...if you want...on the steak, skewer them, and put them over the open flame.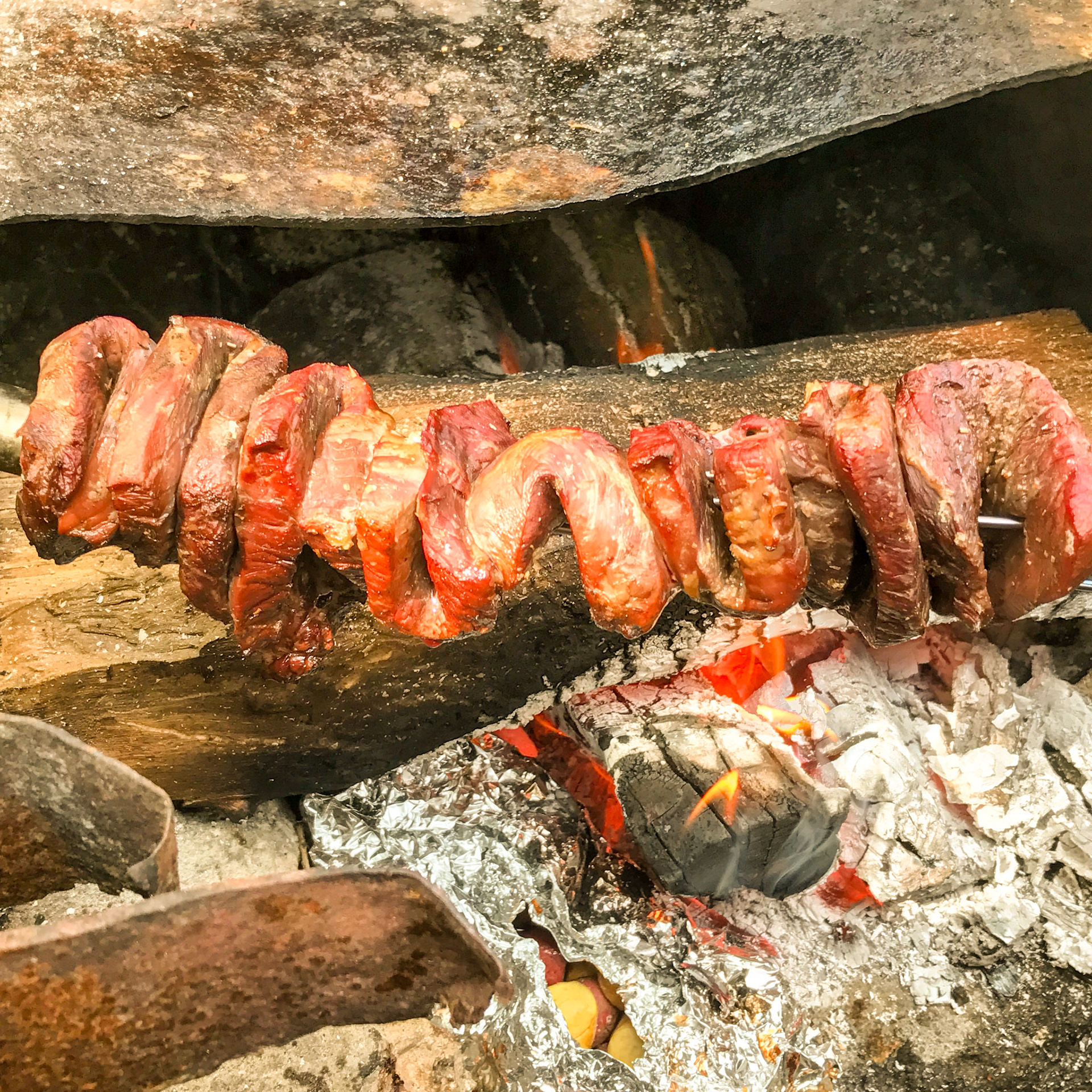 then move onto the eggs, which happens last. Don't want to carry a pan? Maybe you forgot one? Fine. use an aluminum pan. Throw in butter, all your eggs, salt, and pepper. mix them all together, and put it on top of the fire, whether there's a grill, a stove top, or just, you know, open flame, you can set it in some hot coals. Stir. Pay attention. Sometimes, cooking on an open flame is hard and takes forever. Other times, it's fast as all get out.
Try it out. Hope you enjoy.